Industrial control relays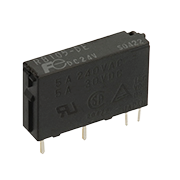 ・Compact design with low height and narrow width
・120mW highly sensitive model is available
Rated thermal currrent 5 Amps
Sales distributors
Relay and terminal module:RS series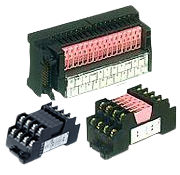 Compact relay consists of card relay and terminal module
Sales distributors
Miniature control relays:HH52,53,54 series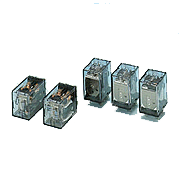 General purpose miniature control relay with 3,5 and 7A contact rating
Rated thermal current 3,5 and 7A
Sales distributors
Miniature power relays:HH62,63,64 series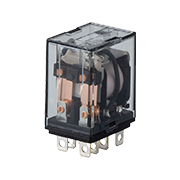 Compact and light weight with 10A of high contact rating.
Rated thermal current 7 and 10A
Sales distributors
General purpose relays:HH22,23,24 series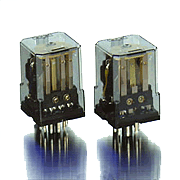 Various product lines, for example MBB contact type. Because of the attached operating status indicator, it is easy to check relays' operation.
Rated thermal current 4 and 6A
Sales distributors
Annunciator relay:RV series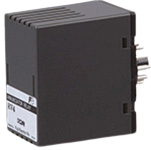 RV series provides general-purpose annunciator relays capable of forming even complex system for the signs of defect indication at a low cost.
Sales distributors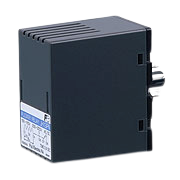 JH series provides flicker-operation-type relays for AC/DC common use.
Sales distributors