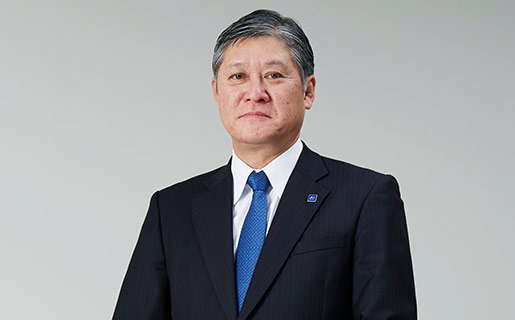 Now is the time when power distribution and control equipment plays a vital role.
We will combine our accumulated technologies and global knowledge to contribute to society.
These days, an unprecedented surge of change occurs in the energy management fields-creation, transmission and use. Throughout the world, including developing nations, expectations for expanding electric power infrastructure and making practical use of solar and wind power generation are increasing. Additionally, the importance of direct current (DC) applications is growing, and efforts are being made to introduce IT to control decentralized power generation and power supply networks. In Japan, power consumption has been further reduced in factories, buildings, and homes and during logistics processes. With active introduction of private power generation at more companies, it can be said that the world of electric energy has reacheda major turning point.
It would not be exaggerating to say that power distribution and control equipment will play an important role in this innovative age. Fuji Electric FA Components & Systems was established through the merger of the power distribution and control equipment division of Fuji Electric and the business in Japan of Schneider Electric. It is our mission to gather the individually accumulated technical capabilities and global knowledge of the respective leading companies of Japan and the world, with their long history, to ensure that the new needs nowadays are met. We assist our customers in expanding their business in Japan and outside Japan through our diverse lineup of international standard compliant products and total support system.
In addition, we are developing and proposing labor-saving products that streamline operations of customers and reduce their workloads. To fulfill the responsibilities of a manufacturing company, we are revolutionizing our productivity by adopting IoT to the production lines and are making efforts to further improve our quality and cost competitiveness. We will contribute to society through these efforts of linking and connecting our customers with newly created values.