UPS
UPS (uninterruptible power supply) devices prevent system shutdowns on computer systems and medical equipment at banks, hospitals and elsewhere during power outages and instantaneous power failures. General UPS systems consist of a battery and a converter that uses an IGBT. Power supply equipment is required to have high reliability and high efficiency.
This page provides information on the Fuji Electric semiconductors that are ideal for UPSs.
UPS Circuit Configuration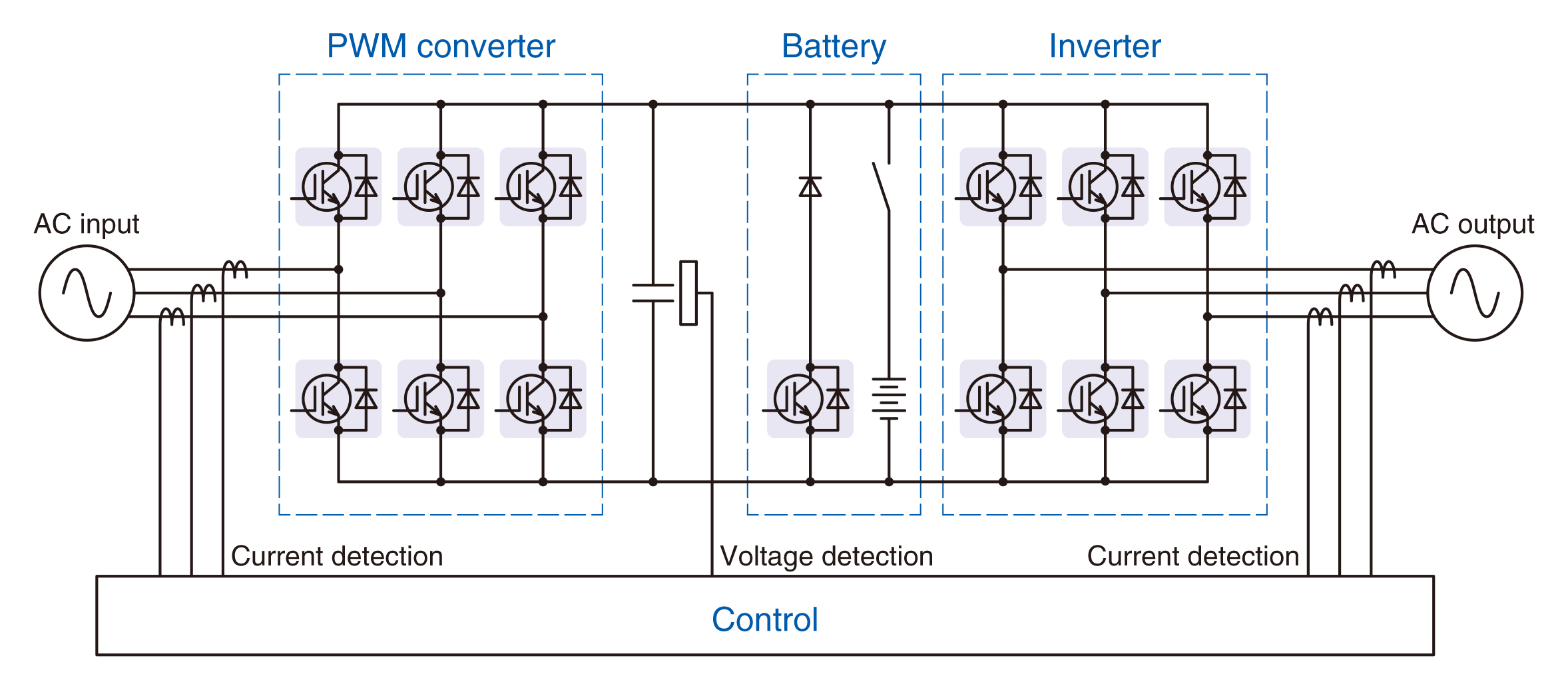 Recommended Devices for UPSs
Please select a device that corresponds to the input voltage in your area of usage.
A list of IGBT module models ideal for UPSs will be displayed.
The product data sheets for each model type are presented.
PAGE TOP