Railroads
Rolling stock use many different types of power electronic equipment such as main motor drives, auxiliary power supply units, air conditioning equipment and door operating devices. This page provides information on Fuji Electric power semiconductor products suitable for the power electronics of railroad cars.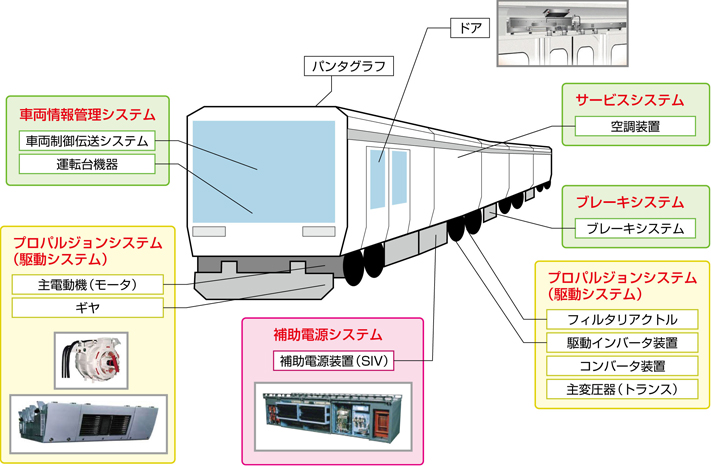 Here is an example of the main motor drive circuit configuration. Voltage may be either AC or DC depending on the configuration. For AC, conversion to DC is made by the PWM converter after passing through the transformer, and then the main motor is driven by the VVVF inverter.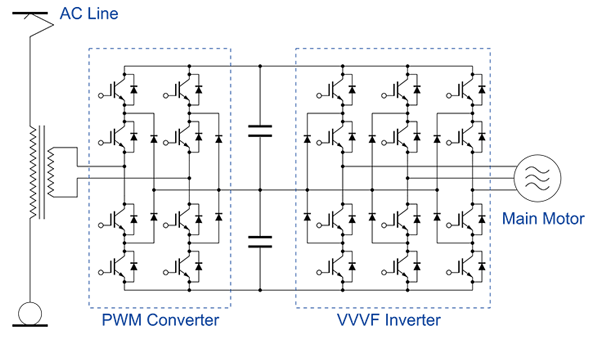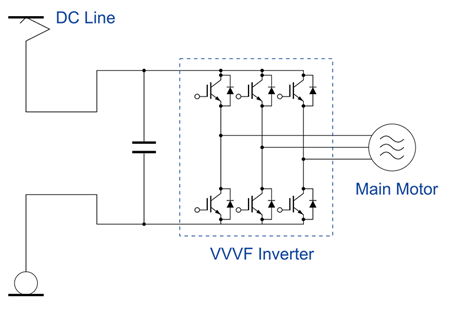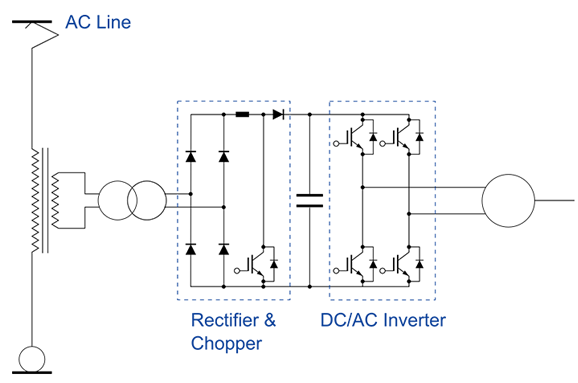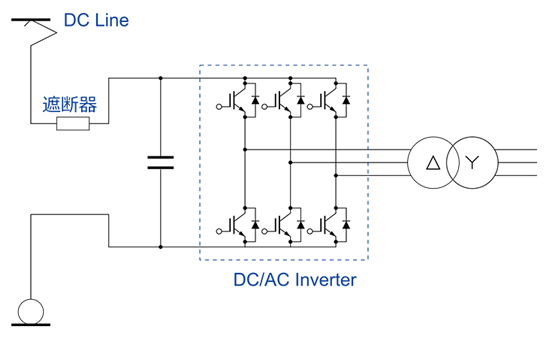 1-pack
2-pack
1-pack
2-pack

Note: ‌PrimePACK™ is a registered trademark of Infineon Technologies AG, Germany.
2-pack
Chopper
Boost chopper
Down chopper