Medium-Voltage Inverters
These units are used for inverter driving 3-phase AC 3 k/6 k/6.6 kV high-voltage motors in iron and steel plants, textile plants and paper mills.
We have developed a series of 1.7 kV and 3.3 kV high voltage IGBT modules for use with medium-voltage inverters.
Main Circuit Examples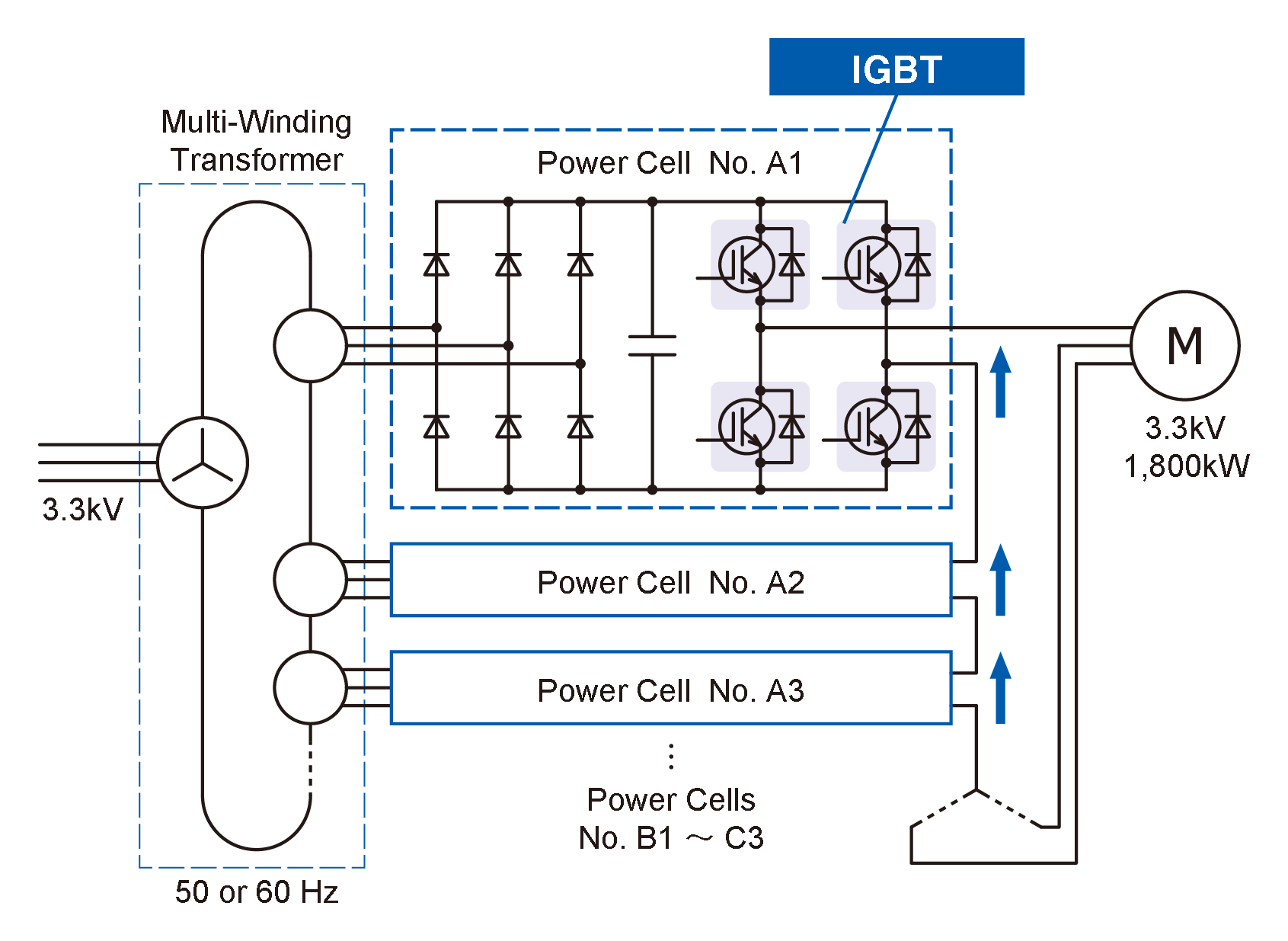 Figure 1. Unit serial multi-level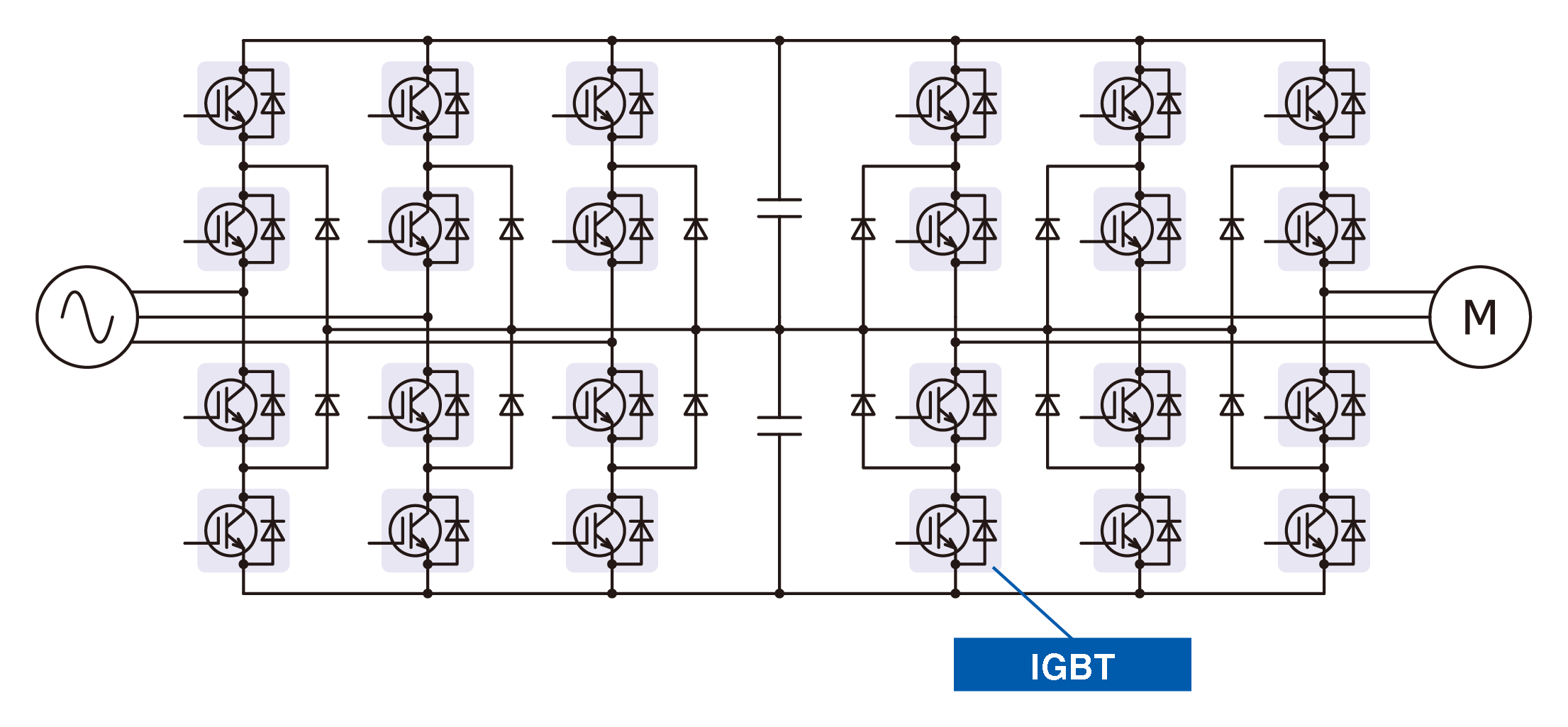 Figure 2. Direct 3-level Inverter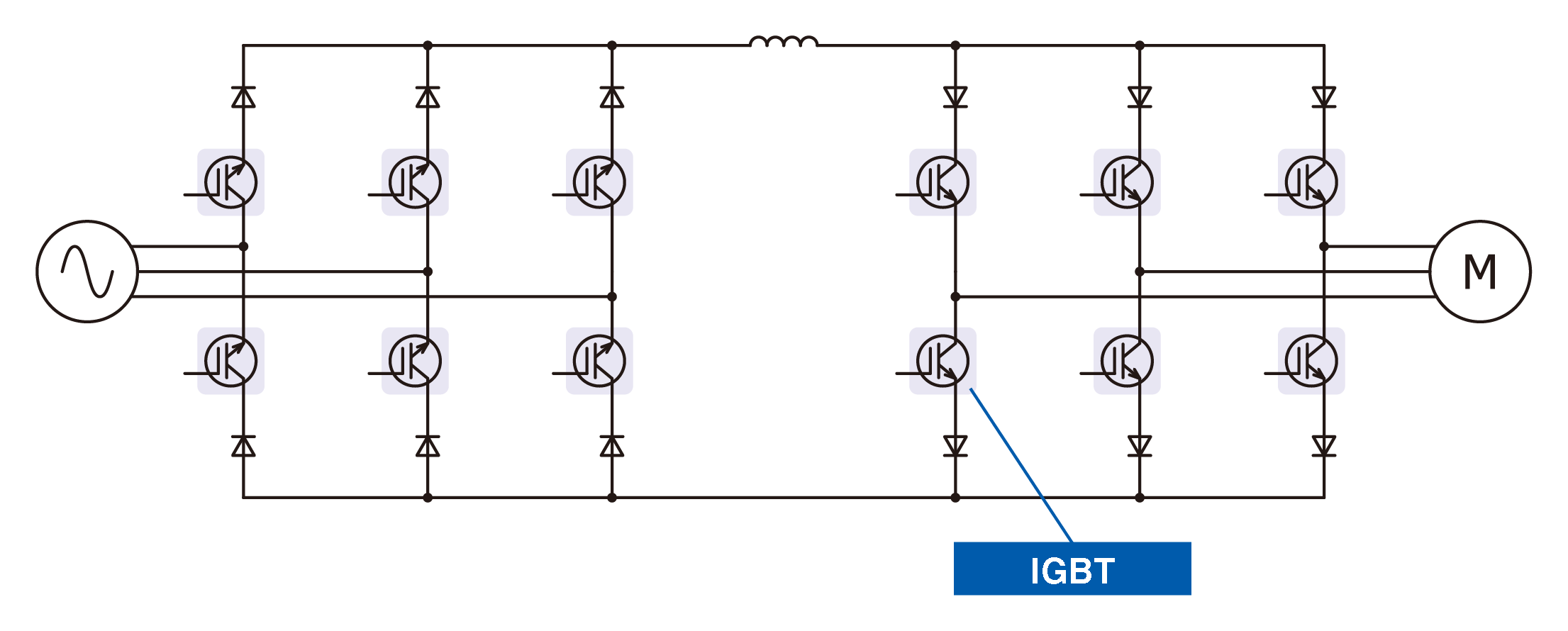 Figure 3. Current type Inverter
IGBT Modules for Medium-Voltage Inverters
NEW New product
UP Update
UD Under development
Cautions
These application examples describe the recommended models and do not guarantee that they will meet your specific objectives or conditions.
For details on IGBT module selection, refer to Chapter 3 Item 1 in the Application Manual.
PAGE TOP