Nuclear power technologies
Three core technologies
Four features
1.
Supplied complete sets of fuel handling and storage equipment for each research reactor and development reactor.
2.
Implemented fully automatic remote operation of fuel handling and storage facilities at each research reactor and development reactor.
3.
Conducted verification tests of remote reactor body decommissioning system.
4.
Capable of supplying various MOX fuel pellet manufacturing (finishing inspection) equipment.
Nuclear fuel handling technology
Involves the capability of positioning several hundred tons of heavy materials with about 1 mm precision by fully remote control and the capability of transferring while cooling the fuel. We have a track record of supplying fuel handling equipment for research reactors and development reactors such as Joyo, Fugen and Monju.
Products
Fuel handling and storage facilities
Fuel handling equipment
Track record
Joyo experimental fast reactor
Fugen prototype advanced thermal reactor
Monju prototype fast breeder reactor
High Temperature Engineering Test Reactor (HTTR)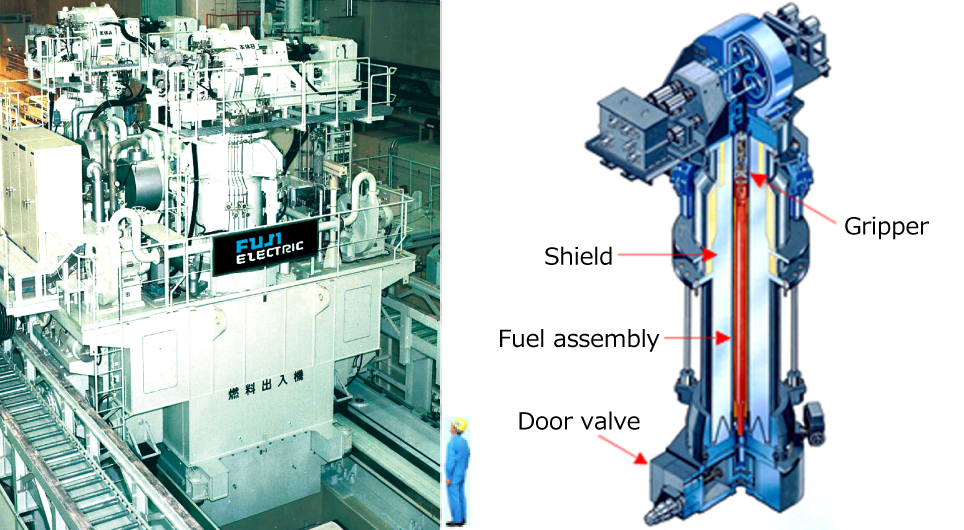 Remote transport of high-level waste
This is a facility that transports high-level waste remotely in a cell after fuel reprocessing, and also features remote maintenance of the equipment. We have a track record of designing and producing equipment that remotely handles and transports highly radioactive substances and equipment that cannot be in close proximity to humans.
Product
In-cell equipment (KA facility)
Remote decommissioning of nuclear reactor facilities
We have a track record of conducting actual scale verification tests on a remote reactor body dismantling system aiming at the decommissioning of the reactor of Tokai Power Station. This remote dismantling system enables the reactor vessel to be cut automatically and remotely into large cut pieces weighing about two tons together with the insulation material.
Products
Remote dismantling technology test equipment
Reactor internal repair facility
Track record
Reactor remote system verification testing
Tokai Power Station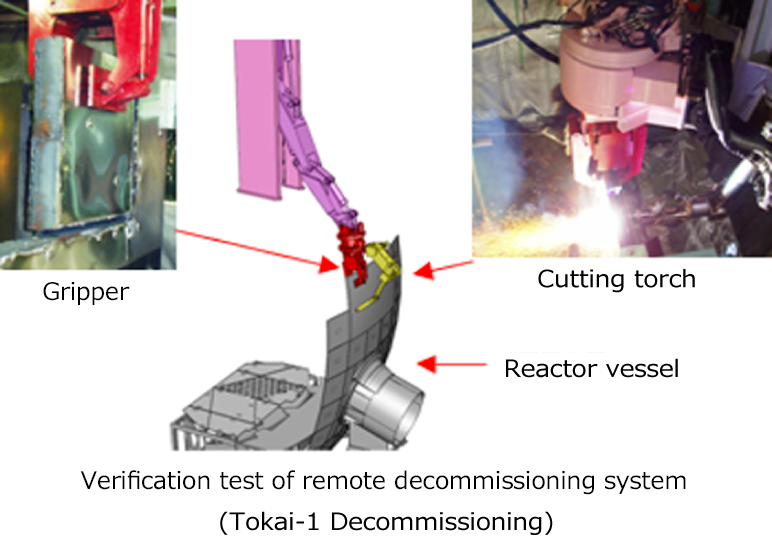 MOX fuel fabrication
This facility mixes plutonium separated by reprocessing with uranium to produce mixed oxide (MOX) fuel. We are able to provide various facilities related to fuel pellet manufacturing (finishing inspection).
Product
Pellet finishing inspection equipment
Product
MOX fuel manufacturing facility