MV Switchgear (24kV,7.2kV) and LV Motor Control Center
MV Switchgear (24kV,7.2kV) and LV Motor Control Center
MV switchgear (24kV,7.2kV)
New!
Acquired IEC certification in 2016 and first landed in Asia
24kV switchgear (Type:VC-V20A)
Fuji Power conditioner "PVI series" received the Agency of Natural Resources and Energy Director's Award for Superior Energy Conserving Machinery Award.
Auto safety shutter to prevent accidental contact to live part in CB compartment, it shall be closed when VCB is in test position.
Arc gas cooling system is available when optional internal arc classification (IAC) is required for this product. If internal arc fault may occur by any chance, it will cool down hot gas rapidly by utilizing heat exchange with internal metal. Therefore, it is able to secure the safety of human neaby the switchgear without any modification of building, different from conventional exhaust duct releases hot gas out of the building.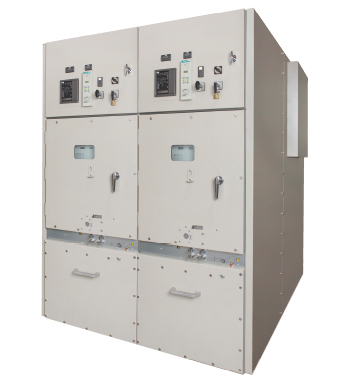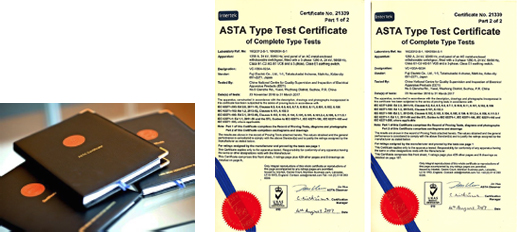 7.2kV switchgear (Type:VC-V6A,VC-VS6A)
Fuji VC-V6A and VC-VS6A are the products designed and manufactured utilizing Fuji Electric leading-edge technology, with IEC62271-200 standard certificate by third-party notified body (STL member).
The Circuit breaker is applied the Truck type with a narrow size and no need to applied a lifter at withdraw out of switchgear.
The voltage transformer for busbar is draw-out type and can be performed Maintenance easily and safety.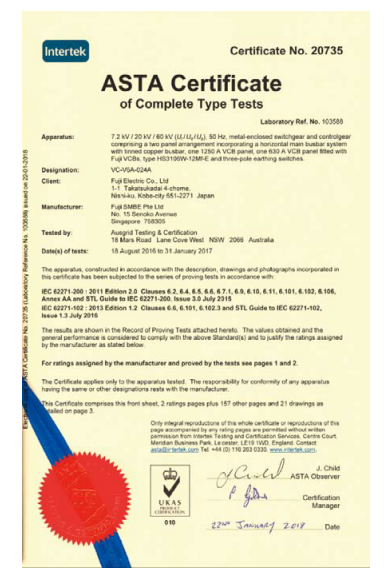 LV Motor Control Center
Control Center (Type:SM1200)
The Fuji SM1200 Control Center is an easy-to-use and highly safe control center built upon our exhaustive pursuit of functionality and reliability.
The SM1200 control center enables of 7 unit-devices in a single-face type and 14 unit-devices in a back-to-back type.
The horizontal bus chamber is located at the top of the cabinet. When the top cover is removed, access is obstruction-free and all sections can be easily inspected. The rated bus current is 600A to 2000A, and various types of power distribution systems are supported including three-phase three-wire type and three-phase four-wire type systems.