Process Control
Automation System
Lifecycle Total Solution with Future Oriented Technologies
Features
The control system has evolved dramatically after being integrated with the management systems and device management system for the operation of the production site. Moreover, migration which can protect existing investment and which consistently applies state-of-the-art technology is required when modernizing the plant.
We offer MICREX-NX, the concept based on support of the total system lifecycle.
The MICREX-NX offers optimum solutions for long-term stable and reliable plant operations at each phase of system lifecycles, including design and engineering, operation, maintenance, and updating.
Product Solutions
MICREX-NX
The MICREX-NX combines control and information system vertically from field to enterprise level, and unite PA and FA production system horizontally for all industry. "MICREX-NX" has high scalabilities to be able to cover from small to large scale plant, according to plant growth. "MICREX-NX" offers optimum solutions for all of industrial automation.
e.g. chemistry, steel, food, pharmaceutical and so on.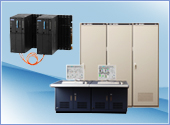 MICREX-NX Safety System
MICREX-NX Safety System is certified by TUV. The system is based on the safety Automation System (AS), and achieves safety levels SIL3. Redundant configuration is also available for plants with higher safety requirements. The safety instrumentation function consists of a failsafe program (F program) and failsafe I/O module. Standard and safety programs can be carried out in single AS.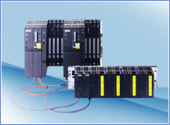 Related Link