Service system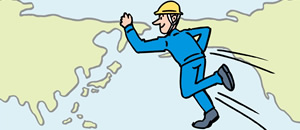 We promise you to always offer the best services anywhere through persistent efforts.
Service Offices
We support our customers with enriched services 24 hours a day, 365 days a year, anytime, anywhere through our Call Center and nationwide service networks.
Engineer Training/Education System
CDP (Career Development Program)
In each area of Information, Measurement and Electric, more than 200 in-house classes are ready, encouraging the acquisition of a variety of professional knowledge and broad skills. In our proprietary classes, we also encourage the acquisition of national qualifications such as Certified Chief Electric Engineer and Electric Works Execution Engineer. Stratified training (Human&Management skills improvement training) options are also available.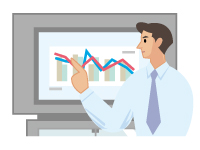 CE Technology Qualification
In our CE (Customer Engineer) Department, we have established and run an internal examination system to objectively evaluate maintenance technology that gives maximum satisfaction to customers, and consulting required for maintenance proposal. It works as one of the incentives for CEs to improve their technical capabilities and services offered to customers. This qualification system has produced more than 3,000 qualified people in total so far.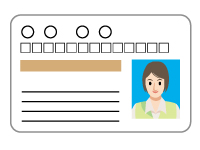 e-Learning
We provide engineer training using an intra-net environment. We have introduced a training method free from the constraints of lecture level, time and place.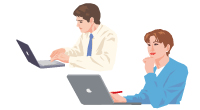 Open products training
The training is developed aiming at technology acquisition to be able to respond to any inquiry in areas from daily maintenance and checks, to operation maintenance and management.