Solutions and Case Studies
Development story
Development story of a tea dispenser that adds "thickness" to beverages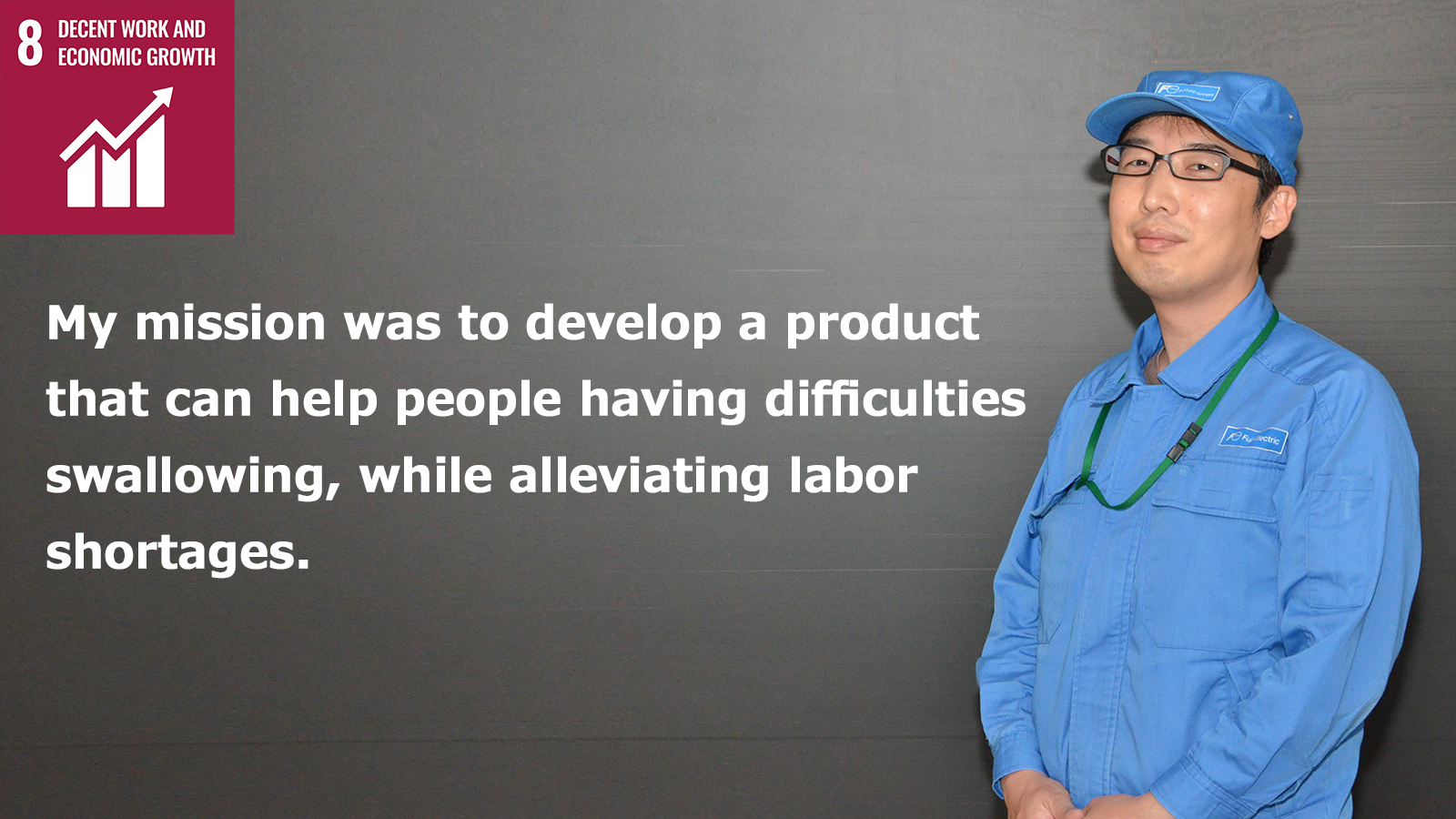 "When developing products, we reflected the real opinions from the people who work at hospitals."
Mr. T, an engineer at our Mie Factory, says.
Since joining the company in 2004, Mr. T has been in charge of designing vending machines, tea dispensers, and automatic change dispensers. During the course of his duties, he recognized that hospitals and nursing care facilities were facing the social issues described below.
【Focused Social Issues】
Nursing care facilities face a staff shortage due to the declining birthrate and aging population.
Eliminating labor shortages and improving work conditions at nursing care facilities are urgent social issues that exemplify our times.
As one example, caring for people with swallowing problems (dysphagia) can be very burdensome.
For instance, it is necessary to add "thickness" to meals to prevent aspiration.
As a result, it takes a lot of time to prepare each meal.
Also, the level of thickness can vary depending on who prepared the meal.
The "thickened tea dispenser" developed by Mr. T automates this complicated work in a manner that is hygienic and precise.
Ideas derived from a wide range of development projects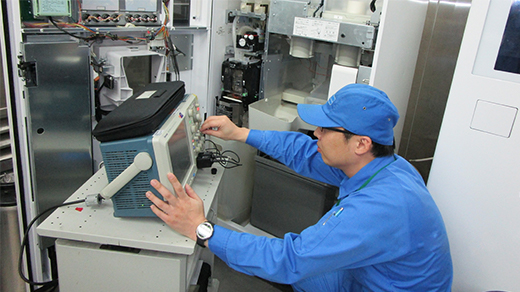 "I developed the thickened tea dispenser to enable people with swallowing difficulties to drink tea more easily. I attended medical conferences to have doctors and nurses sample beverages and give their opinions on our products."
However, the delicate process of thickening is not easy to achieve. It looks like an ordinary tea dispenser, but it incorporates some very sophisticated technologies.
"The thickened tea dispenser combines the technologies of operator-free hygienic cup vending machines and temperature-controlled tea dispensers that optimally control temperatures to prevent burns."
Sustainable development for the workers and residents of nursing care facilities
The thickened tea dispenser contributes to enhancing the work environment and efficiency of nurses and caregivers, while also improving the quality of life* of residents. Mr. T concluded by saying, "I would like to broaden my horizons and use my experience and knowledge to meet the needs of our customers."
*Quality of life (QOL) refers to the degree of satisfaction an individual feels towards his or her life.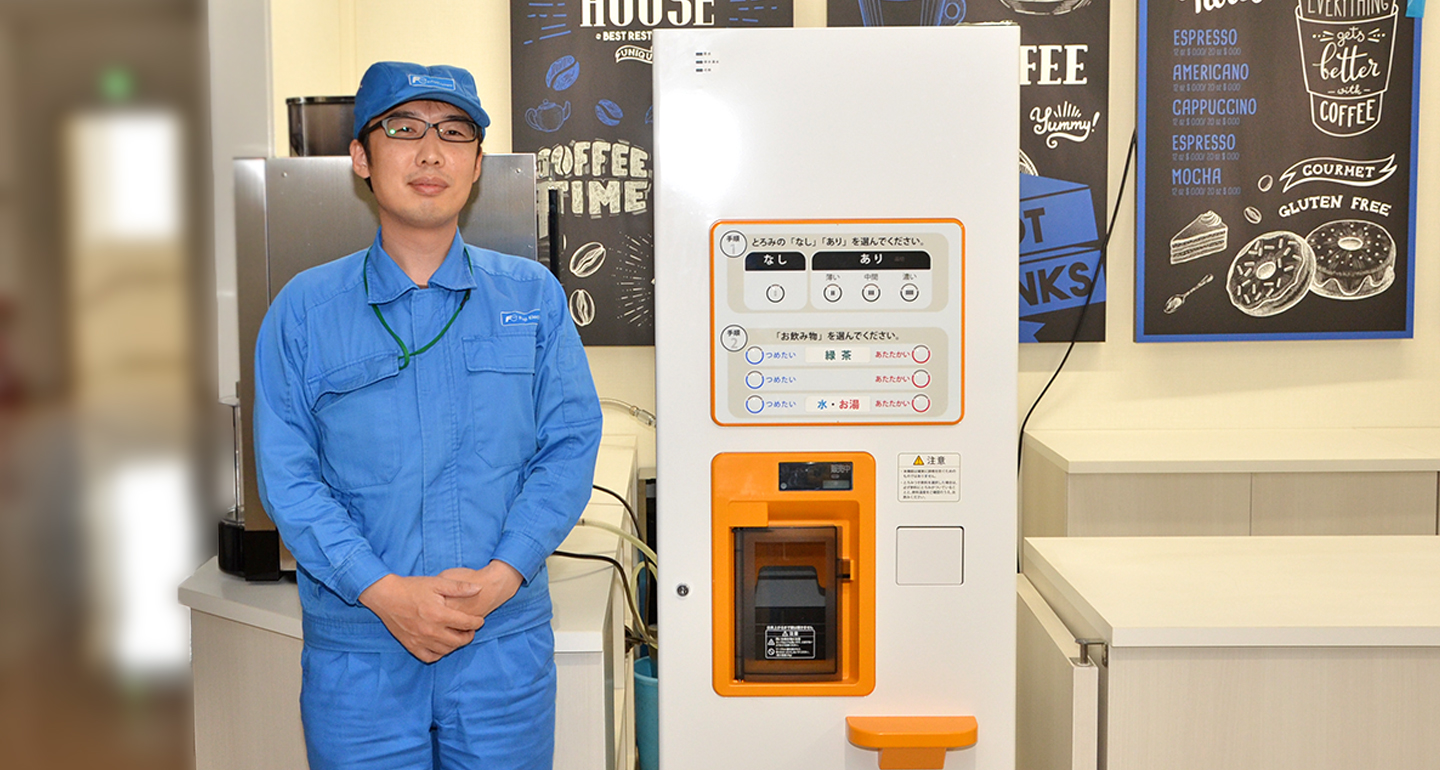 Contribution to
SDGs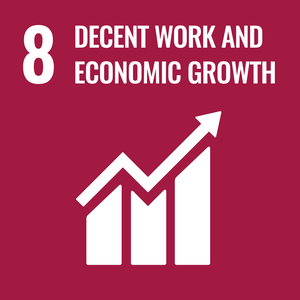 Goal

8

: Decent Work and Economic Growth
Promote sustained,
inclusive and sustainable economic growth,
full and productive employment and decent work for all
Fuji Electric contributes to the improvement of the work efficiency and working environment of medical and nursing care workers through the design of thick tea dispensers.