Solutions and Case Studies
Example of in-house implementation
Enhanced productivity through real-time visualization of quality,
manufacturing progress, operation rates, and energy
Fuji Electric's Otawara Factory (electrical equipment manufacturing)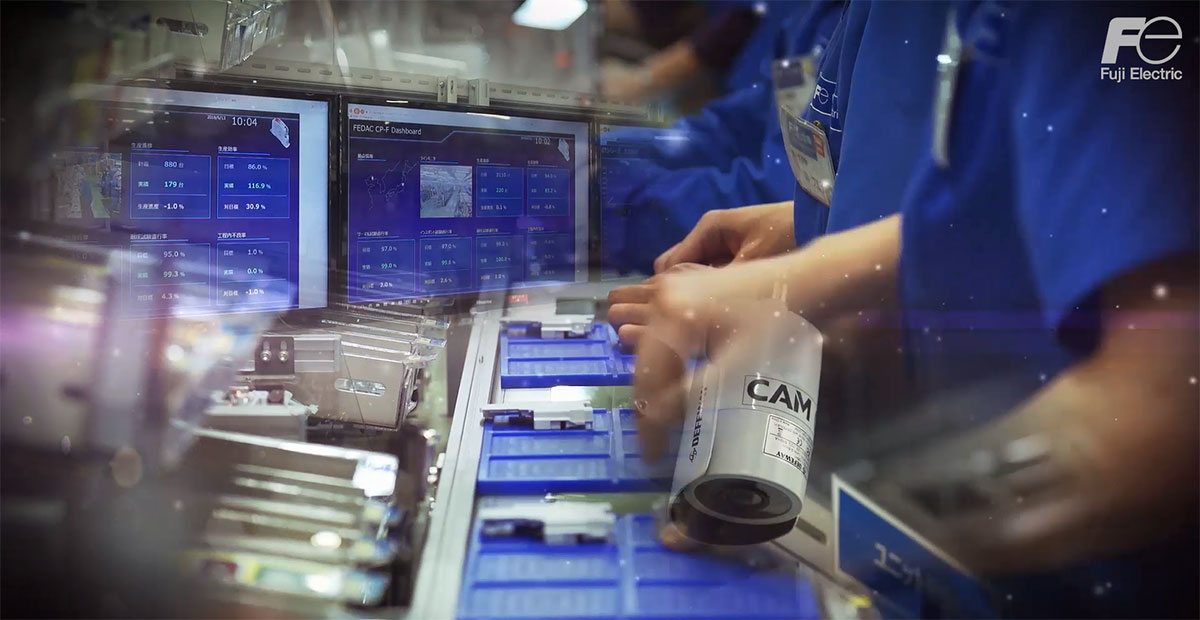 What were the challenges at the Otawara Factory ?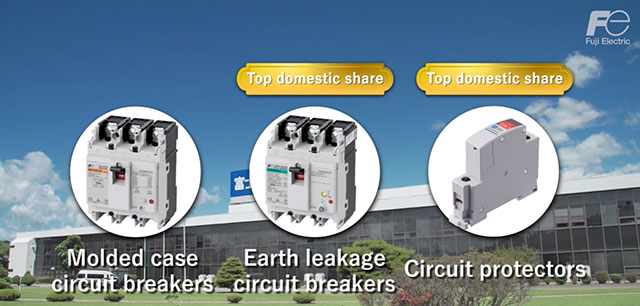 The Otawara Factory of Fuji Electric manufactures power distribution devices on assembly lines. The factory is taking on the challenges of advanced manufacturing using IoT technologies. One of the challenges was the question of how to enhance productivity.
Productivity enhanced by
5%

through comprehensive measures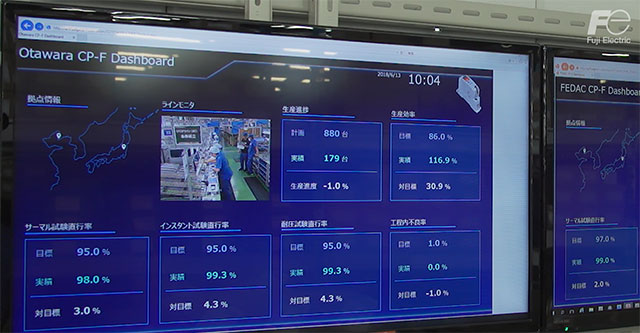 To address this challenge, the factory implemented a dashboard that provides real-time visualization of QCD factors, such as quality, manufacturing progress, operation rates, and energy, which allowed it to swiftly respond to problems that occurred.
The dashboard is a system that concentrates and visualizes all kinds of information, such as production information from manufacturing lines and the factory as a whole, and even information about the daily running of the factory, with the aim of providing overall optimization.
The factory's dashboard contains live images of monitoring cameras installed throughout the factory, and information on energy usage, production status, and product quality. By viewing the data in a cross-sectional manner, you can see causal relationships, such as the product quality ratio declining when the production status declines.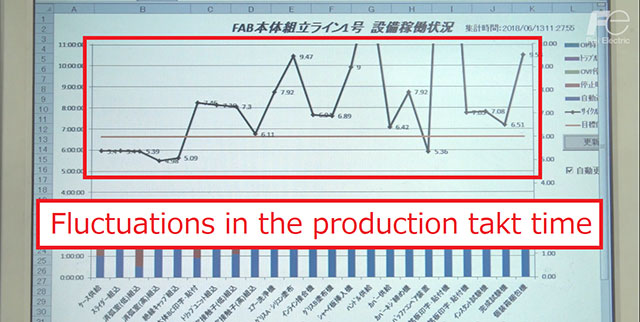 With the implementation of this operation monitoring system, we were able to see fluctuations in the production takt time in the data.
However, because it was difficult to identify the cause of the fluctuations, we decided to analyze the video from the monitoring cameras and the operation monitoring data to identify the cause.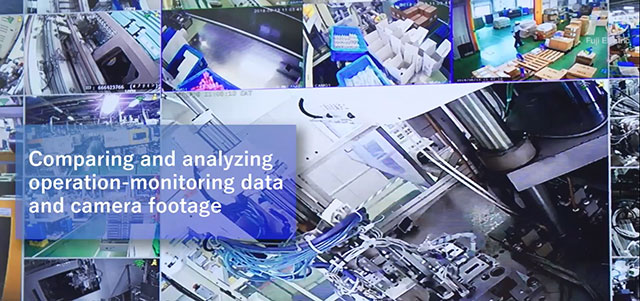 For example, we were able to identify in the monitoring camera video that, during the process of tightening the screws on a cover, the equipment supplying the screws became clogged.
We have improved productivity by 5% through these various measures.
Global improvements by expanding to overseas locations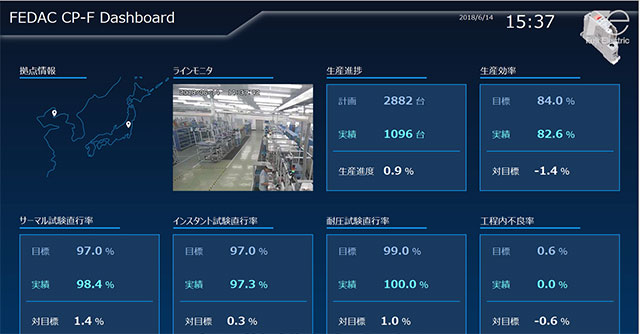 Our Otawara Factory has a sister factory in China that serves as a base in that country. We have also installed the dashboard there. This enables a mutual exchange of information, such as what kind of automation equipment is installed, and allows us to engage in teamwork between the factories.
After implementing the dashboard, the Otawara Factory now aims to continue to improve its quality and provide just-in-time delivery of even better products to our customers.