Oil-immersed transformers
Changes of Oil-immersed transformers
Recommendation of Upgrade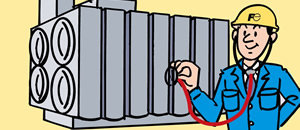 High-precision remaining life assessment services for oil-fi lled transformers
Winner of PM Excellent Product Award (Development Award) from Japan Institute of Plant Maintenance

Winner of Technical Achievement Award (Development Award) from Japan Electrical Manufacturers'Association

Do you have any transformers in use for more than 25 years? The service life expectancy of a transformer is 30 years.
" The damage from accidents caused by aging deterioration is huge."
" Please note that there are risks of failure even though if your transfer is still in use. "

At Fuji Electric,
" We estimate a remaining life of a transformer with high accuracy using our original structured neural network. "
Structured neural networks
Fuji Electric' s proprietary prediction and diagnosis technology was developed to be more highly precise and uses a modified neural network technique capable of learning complex multivariate relationships and automatically tuning the structure of the model.
We have a proven track record that includes forecasting electricity demand and optimizing energy plant operations.
Difference in accuracy between the conventional and structured neural network methods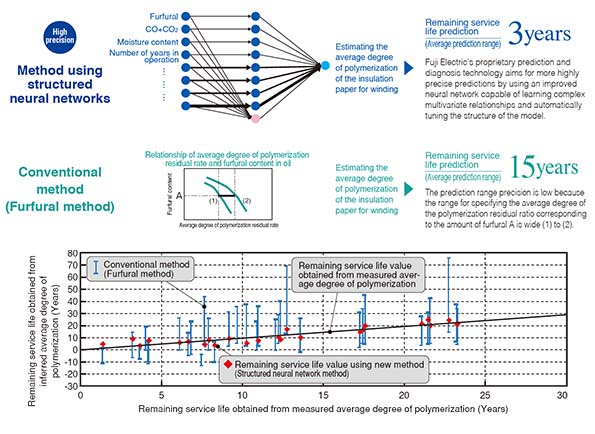 Flow of remaining service life assessment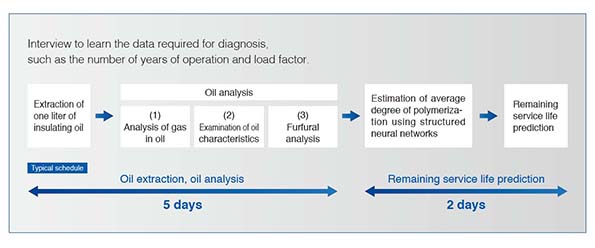 Our diagnosis experience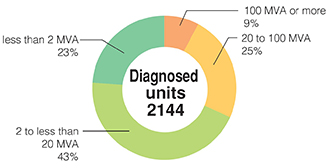 By March 2023, we have diagnosed 2144 transformers. Our extensive diagnostic results include 707 transformers that are competitors' products (about 33%). Many customers have reported that they were able to implement optimal maintenance and replacement plans by utilizing our diagnostic results when reviewing their replacement and maintenance planning.

Inspection cycle and replacement timing for transformers and ot her parts