A wide variety from simple performance models to high performance models. Specialized model lineups that can maximize the performance for each application such as fan and pump applications and crane applications.
General purpose inverters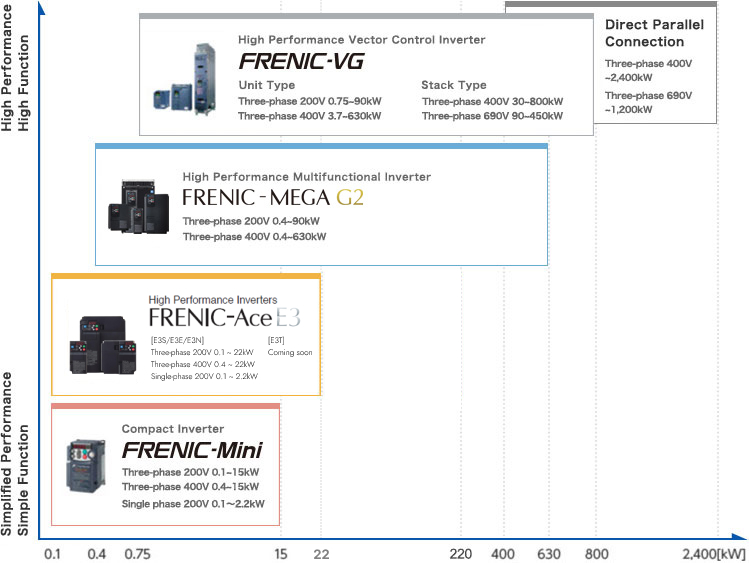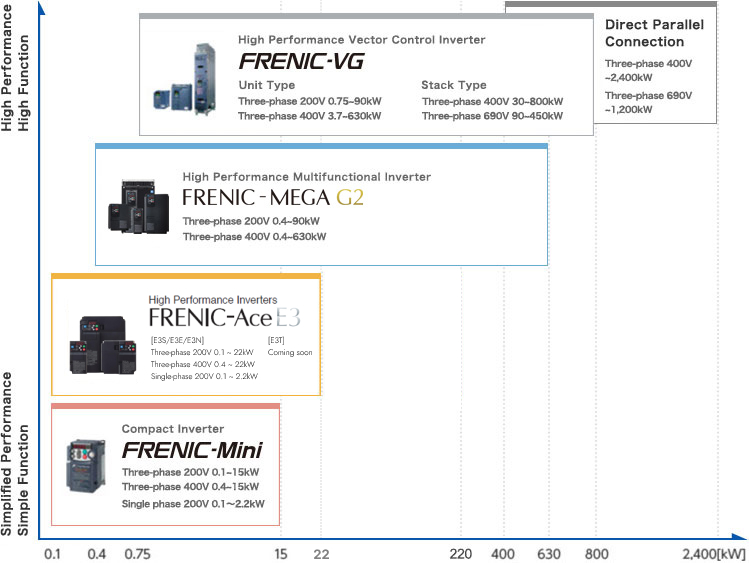 Specialized application inverters
FAN & PUMP Inverter
Lift Inverter
Options
Converter
Fuji Electric inverters are available in model lineups for various applications to support your business requirements.
Note: Certain applications may require options.
Fluid machine
Machine tool
Metal processing machine
Conveyor machine(vertical)
Conveyor machine(horizontal)
Food processing machine
Packing and bookbinding machine
Printing machine
Health, medical, welfare care instruments
Others