By combining IoT and control technologies with various components that utilize key devices,
Fuji Electric provides solutions that meet requirements in a wide range of fields
̶ from the social infrastructure to industrial distribution.
Fuji Electric System Solutions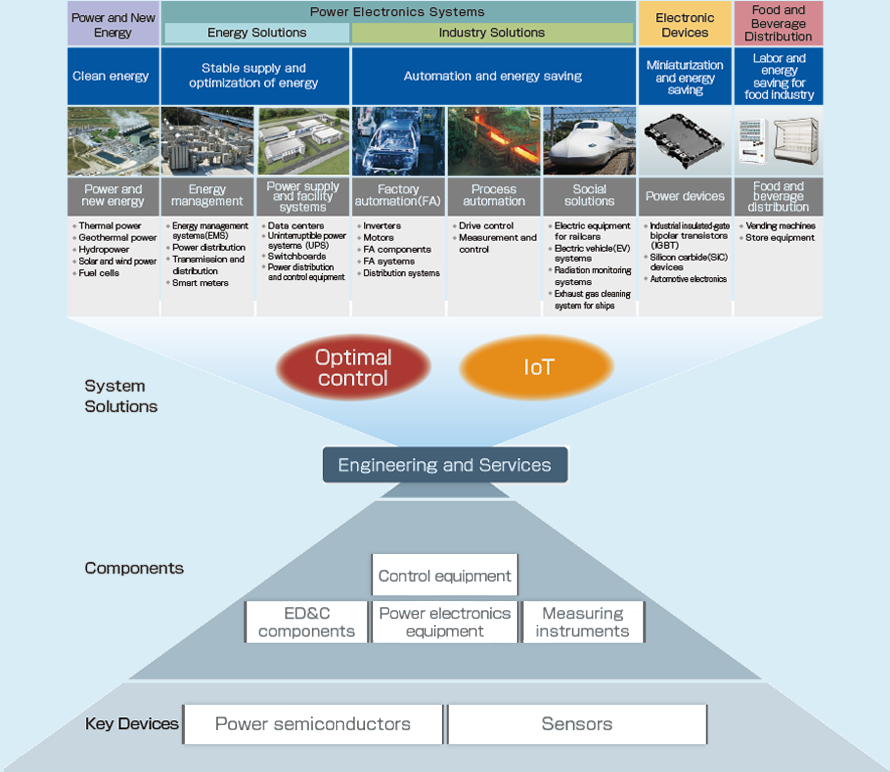 System Solutions:Expertise developed utilizing Fuji Electric state-of-the-art technologies and factories
Implementation examples
in Fuji Electric's own factories
Fuji Electric has installed the following solutions
at its own factories and is achieving results.
Actual use cases can be observed at our model factories.