Fuji "Twist Rack" received a "CHO" MONODZUKURI Innovative Parts and Components Award 2016 of MONODZUKURI. Nippon. Conference.
TWISTAR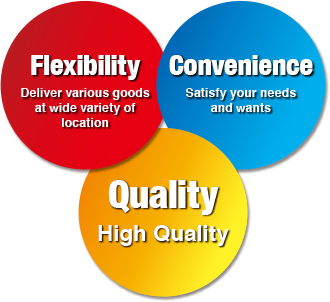 TWISTAR was developed based on the concepts of "flexibility, convenience and quality".
The four types of modules and new functions enable it to sell not only beverages and foods, but variety of other products. It will turn all types of locations into convenience space for doing business.
Please feel free to contact us.