Fuji has engaged in the thermal power plant business through the planning, design, procurement, construction, commissioning and after sales service, ever since we delivered the first steam turbine generator unit in 1959.
Fuji has delivered more than 34,000 MW/545 units of steam turbines and generators worldwide, including Japan\'s first supercritical sliding pressure unit in 1973.
Fuji is a leading company in the geothermal power generation industry and has supplied geothermal power generating facilities worldwide. Geothermal energy is the renewable energy and its utilization will grow to reduce CO2 emission.
Kawasaki Factory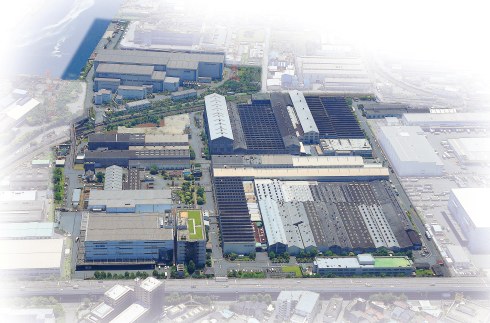 In Kawasaki Factory, we produce the power generation facilities for thermal power plants, geothermal power plants and hydroelectric power plants and also produce power generation related facilities for the nuclear power plants. Kawasaki Factory area consists of Kawasaki Factory, Electric Power Technology Division and other six affiliated companies. In Kawasaki area, Fuji designs, manufactures and tests the power generation facilities and also do the power plant engineering and procurement work. Fuji provides the technical field advice services for the installation, start-up, maintenance, and inspection at site.
The Kawasaki Factory is the origin of Fuji Electric and has been operated for more than 80 years. Our abundant experience and advanced technologies developed over the years have provided customers with satisfaction.
Fuji\'s products and technologies are now being actively used all over the world.
| | |
| --- | --- |
| Location | 1-1 Tanabe Shinden, Kawasakiku, Kawasaki 210-9530, Japan |
| Telephone | +81-44-333-7111 |
| Grounds | 177,987 m2 (as of September 2011) |
| Employees | Total:1,200 (as of September 2011) |