News details
January 2019

Release of temperature controller PXF4 socket type
48 × 48 mm
Plug and socket connection allows easy installation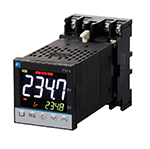 Features
DIN rail mounting or panel mounting
Easy wiring and replacement
IP66 front panel
May 2018

Release of spool piece ultrasonic flowmeter (FST) ex-proof versions
For oil, chemical, and pharmaceutical applications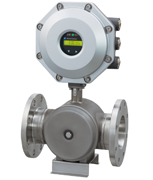 Features
IECEx, ATEX, NEPSI, and Japanese ex-proof certification
Applicable pipe diameters: 25mm (under development), 50mm, 80mm, 100mm
For various liquid including oil, with temperature ranging from -10°C to +150°C
HART or RS-485 communication
April 2017

Release of spool piece ultrasonic flowmeter (FST) 80A and 100A versions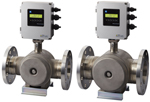 Features
High accuracy: ±0.2% of rate
achieved by three measuring paths and unique calculation algorythm
For 80 mm and 100 mm diameter pipes (50-mm version available already)
Accepts various types of fluid including oil, with temperature ranging from -40°C to 150°C
Superior bubble resistance
delivered by Fuji Electric's advanced anti-bubble measurement technology
July 2016

Release of spool piece ultrasonic flowmeter (FST)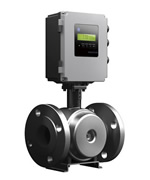 Features
High accuracy: ±0.2% of rate
achieved by three measuring paths and unique calculation algorythm
For 50-mm diameter pipes (80-mm and 100-mm versions are coming soon)
Accepts various types of fluid including oil, with temperature ranging from -40°C to 150°C
Superior bubble resistance
delivered by Fuji Electric's advanced anti-bubble measurement technology
August 2015

Release of aerosol analyzer (ZSF)
Features
Real-time monitoring
Takes only 15 minutes for quantitative analysis of each component, which used to take more than 8 hours by manual analysis.
Simultaneous and quantitative analysis of particle size, number of particles, composition
Combination of MEMS technology, laser technology, and particle concentrating technology enables real-time and quantitative analysis of particle size, number of particles, composition (sulfate, nitrate, black carbon) of aerosol in the air, thus delivering mass concentration measurement.
High accuracy ensured by a combination of multiple principles
Light diffusion method (for particle size and number of particles), laser-induced incandescence method (for black carbon), quadrupole mass spectrometry with MEMS particle trap (for sulfate and nitrate) are used to provide accurate measurement.
Easy-to-use touch screen
From the front touch screen you can perform major operations such as indication of measured value and alarms, monitoring of operating status, and so on.
June 2015

Release of new temperature controller (PXF)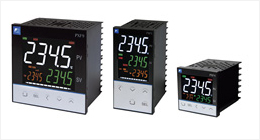 Features
High precision
Fast sampling within 50 ms and high accuracy of ±0.2%
Easy-to-see display
High contrast and wide viewing angle
Process value is displayed in white
Universal input
You can switch the input signal setting among thermocouple, RTD, current, and voltage by key operation on the front panel.
Most compact class in industry
58-mm shallow depth—helps downsize your facility
Simple watt-hour metering function and operating days alarm
facilitates the energy monitoring and preventive maintenance
March 2015

Release of biomass gas analyzer (ZPAF)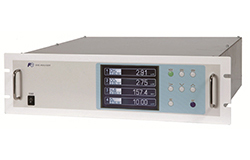 Features
Simultaneous and continuous monitoring of H2S, CH4, CO2, and O2
Compact and lightweight: 19-inch rack mount 133 (H) × 483 (W) × 382 (D) mm, approx. 9kg
Easy-to-see LCD
Optional functions include: automatic calibration, concentration alarm, remote input for switching range, and more.
2014
December 2014

Release of Ethernet communication module (PUMCE)

Features
Act as a bridge between Modbus/TCP and Modbus/RTU, allowing PUM series controllers to connect to an Ethernet network
Enables programless communication with MICREX-SX
Saves wiring work: maximum 32 PUMs can be connected side-by-side
Accessible to all parameters of Control Module, analog input/output module, event input/output module
2013
November 2013

Release of CO + O2 analyzer (ZSS)
Features
Continuous and simultaneous measurement of CO and O2 concentration with one unit (dual laser)
Fast response within 2 seconds
Low power consumption (80 VA), low maintenance (twice a year)
Instrument air purge for O2

August 2013

Release of advanced type ultrasonic flowmeter (FSV)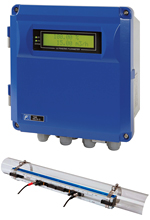 Features
Simultaneous measurement of 2 pipes
Measures the flow rates in 2 separate pipes, and calculate average, totalized value, and difference.
Highly accurate measurement using 2-path system for 1 pipe
Non-uniform liquid flow can be averaged by 2-path system.
Measurement of the energy consumption in cooling and heating system
Calculates the thermal energy received and sent with liquid (water).
August 2013

Release of flame-proof type thermal conductivity gas analyzer (ZAFE)
Optimum for measurement of H2, Ar, and He.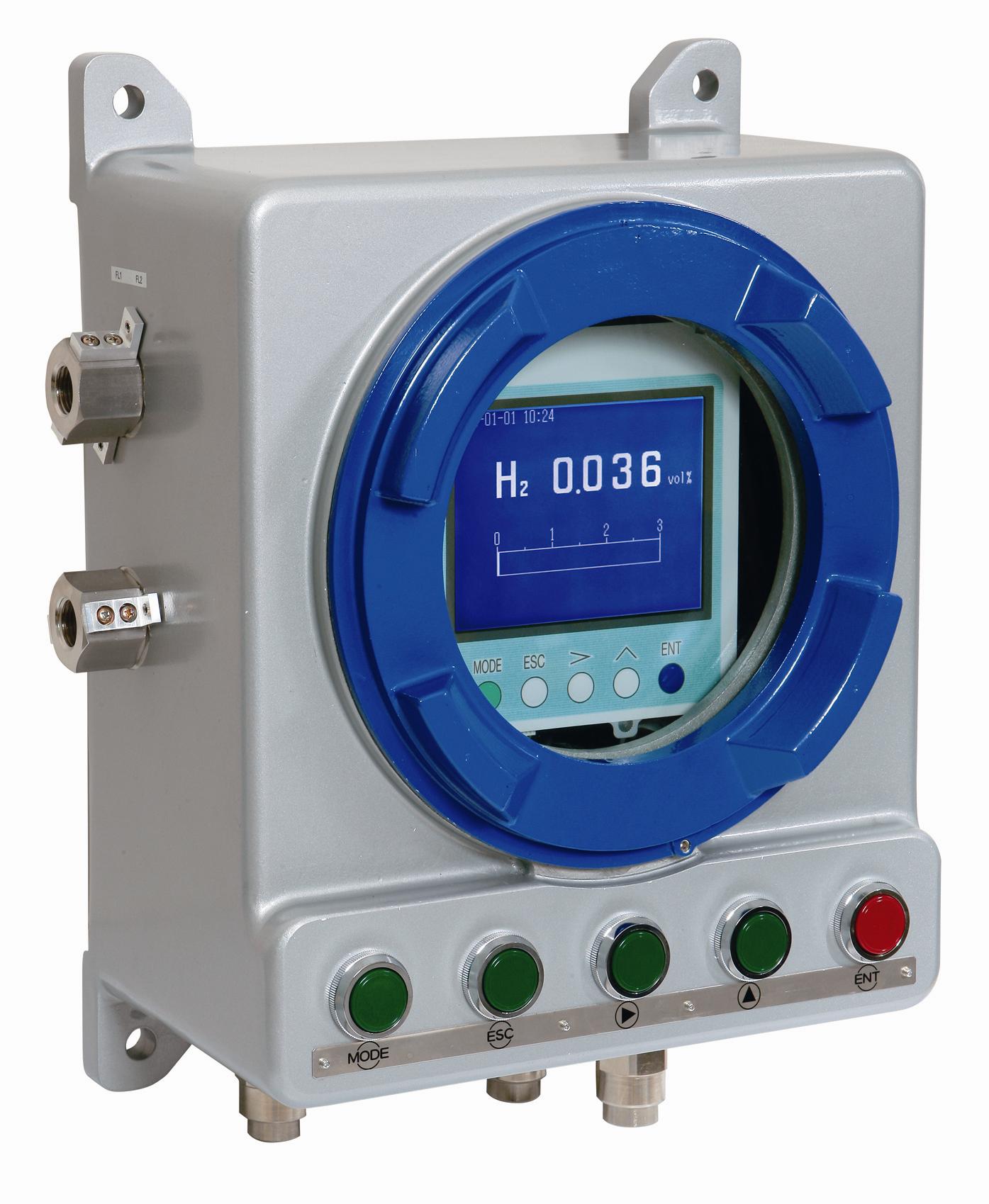 Features
Operation facilitated with easy-to-read,large LCD panel
Free voltage on 100 to 240V AC, 50/60Hz
Automatically calibrates zero/span (option)
Computes and corrects influence by other gases (option)
Two measuring ranges (option)
Gas concentration alarm output (option)
RS232C (MODBUS) communication (option)
January, 2013

Release of compact temperature controller (PXE)
Compact size temperature controller with front dimensions 48 x 48 mm, depth 62mm.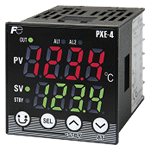 Features
New design (1.6-mm thick, world's thinnest front panel)
Shallow depth: 62 mm
Input type and measuring range are programmable
A user can switch input type among Pt100 and thermocouples and their measuring range with front keys
Flexible:

ON/OFF control, PID control and Fuzzy control (with auto-tuning)
Relay contact output or SSR/SSC drive output

Up to two alarm output (option)
Front waterproof structure (IP66)
January, 2013

Release of ultrasonic flowmeter for air (FWD)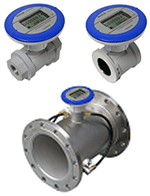 Features
For pipes ⌀25–200 mm
No obstructions inside pipe = no pressure loss = no energy loss
Tolerant to oil and mist
No need for filter such as mist separator
Lithium-ion battery driven version available
Battery life: approx. 10 years
Normal conversion provided as standard
Actual air flow, temperature, and pressure are converted into those in standard conditions.
Forward/reverse flow measurement